MUSIC
Pop artist & songwriter, Electra, is a rising musical talent known best for her witty songs, charming attitude, and unique upbringing. California native, now making a name for herself around the world, made her first debut in Rolling Stone at just 18 years old. Electra discovered and developed her sound in pop music while collaborating with hit songwriters and producers such as Lost Boy, Nathan Chapman, and Blair Daly, all of which are well known for hits with artists such as Taylor Swift, Kelly Clarkson, Flo Rida, and more. Being the daughter of heavy metal god, Dave Mustaine, founder of Grammy-award winning band Megadeth, she is certainly no stranger to the public eye. Electra currently resides in Nashville, where her and her family members each independently form and build creative businesses stemming from the entertainment industry. While Electra builds her catalog, she equally devotes her attention to building her own brand as a public figure.
Electra has been performing since she was a child – from musical theatre to television where she co-hosted a national TV show on Animal Planet for several years. She connects with her audience which has grown through social media both in the U.S. and internationally. Recently making appearances on SiriusXM, Fox, NASCAR, and at the CMA music awards she prepares for her next global release. Electra is currently signed with WME booking agency, IMG models, and managed by CTK's Danny Nozell.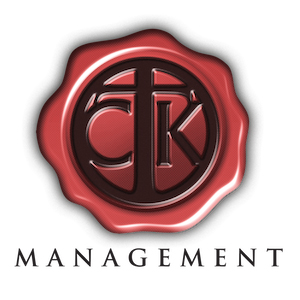 Manager - Danny Nozell
Danny Nozell is one of the most powerful men in the music industry. Not only does he manage country music icon Dolly Parton, but Nozell also oversees the careers of metal bands Seether and Vimic, disco sensations KC & the Sunshine Band as well as superstar saxophonist Kenny G, Geri Halliwell from The Spice Girls, and pop sensation Electra Mustaine.
Booking Agency - WME
Formed in 1898, William Morris Agency is the longest-running talent agency. In 2009, WMA merged with Endeavor to become one of the leading entertainment and media companies with an unparalleled list of artists and content creators. In 2014, WME acquired IMG, the global leader in sports, events, media and fashion, forming WME | IMG.
Writers retreat
"My vision in creating a songwriters retreat like this was to provide an environment where we can inspire creativity through global experience. Here, established songwriters and artists from all around the globe can come together in a new and enticing atmosphere. Writers will experience different cultures, and gain a more global perspective that they can incorporate into their artistry and creative pieces. Each and every writer to leaves this retreat with an awakened mind and a more universal outlook to music. Music isn't just putting thoughts to paper, and throwing a melody to them—it has it's own power. What lyric and language cannot communicate, the melody and music make up for. Somehow, whether listeners speak our native tongue or not, they still feel something when they listen to a song. That's power! As songwriters, we have influence and with that comes responsibility. An eye opening retreat like this will grant writers access to emotions, stories, and experiences that they wouldn't have been able to put to paper before. That is my goal. That is why I've created Mustaine Writers Retreat. When you step off that plane you'll feel it. One location, one week, once a year, songwriters from all around the world come together and write nothing less than truly inspiring hits."
- Electra Mustaine